So I have had this idea for quite sometime. I wanted to see if it is something that any of you would actually enjoy playing.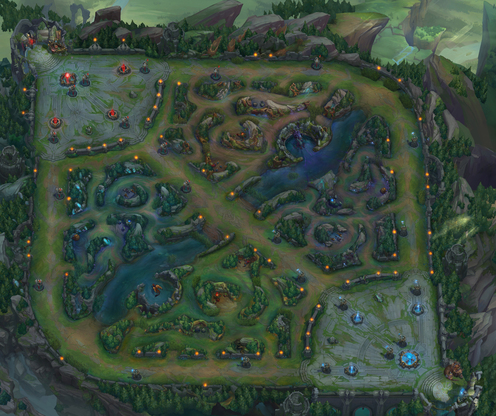 One team would start at the red and the other team would start at the blue.
The field would be filled with npcs. Each npc drops RSGP and you gain xp. There would be a shop at the beginning just like league that would sell you items that you could use in pvp. Whoever destroys the other end would win.
Basically all the development that would need to be done is a map would need to be built just like League of legend.
Then all the logic for the npc boosting the xp gained and the drop items to be RSGP. Then just put a shop keeper at the ends and supply it with items etc.
Thoughts?